Veľké Borové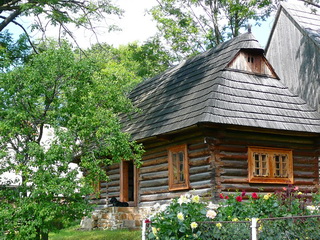 It is the last village in the valley and home to only about 40 permanent residents. From this picturesque village you can walk to the Prosiecka valley, with beautiful scenery, waterfall and colourful rock formations.
These 3 villages – Veľké Borové, Male Borové and Huty were up to 80-years of the 20th century, cut off from the rest of Slovakia. Therefore they maintained unique character. Many traditional wooden houses still survived here.If we add a beautiful and preserved natural environment, this is a great place to break from the hustle and bustle of everyday life.
In this hidden corner of Slovakia time passes slowly and quietly...